"By listening to you...learning from you...and caring for you"... we create a real connection. It is my passion to do this with each of my patients to promote optima health care with each patient to promote optimal health care."
Vision: We want our patients to live every moment with the grace that life has to offer and to enjoy life to the fullest. Read more...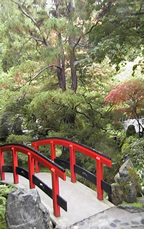 "As a Chinese / American, I have a unique cultural and medical background: Born in China and becoming a physician trained in both traditional Chinese medicine and conventional Western medicine. There is great value in combining the best of both worlds. I extend the same philosophy in my clinical practice by integrating Traditional Chinese Medicine and modern Western medicine as I continuously work with medical doctors and other health care professionals to provide optimal care for my patients.
Let's take that first step together toward a Healthy body and mind.
Sunny Yanmin Tan has over 30 years in the health care profession as physician and acupuncturist.